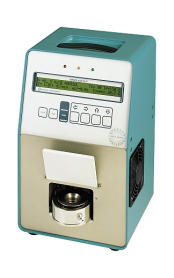 MINIFLASH is a uniquely designed flash point series of instruments for the automatic determination of the flash point of liquids and solid samples according to ASTM D6450 and the advanced ASTM D7094 standard. This procedure describes the "Standard Test Method for Flash Point by Modified Continuously Closed Cup (MCCCFP)", which offers the highest repeatability and reproducibility and an excellent correlation to the D93 Pensky-Martens method: "There is no statistically significant bias observed between ASTM D7094 and ASTM D93 Procedure A" as concluded during the last Round Robin. ASTM D7094 has been approved by the ASTM committee for the Diesel Fuel and Kerosene specifications ASTM D975, D396, D2880 and D3699.
Complies with the latest flashpoint standard ASTM D7094 – MCCCFP (Flash-Point by Modified Continuously Closed Cup) and ASTM D6450 – CCCFP (Flash-Point by Continuously Closed Cup)
Excellent Correlation to ASTM D93, D56, ISO2719 (EN/DIN 22719), ISO13736, IP170
Maximum Safety through Ignition Protection Technology™: only 1-2 ml sample, no open flame, continuously closed cup, no offensive vapors in the lab
Approved by: US D.O.T. and RCRA
Approved by: NATO; 6630-25-145-3256, 6630-25-146-0895, 6630-01-534-1774 and the US NAVY – NSN: 6625-01-472-6783
Approved for Diesel Fuel and Kerosene specifications ASTM D975, D396, D2880, D3699
Approved for the ASTM specifications of recycled fuel and biodiesel
The world wide standard in the flavors and fragrances industry
The highest precision: details see below (Precision data)
Short measuring time (depends on sample type) due to small sample volume of 1-2 ml
Fast thermoelectric temperature regulation by Peltier Protection Technology™
Easiest handling (instrument-user dialogue) and fast cleaning of the sample cup
Wide Measuring Range: -25 to 400°C (-10 to 750°F)
Compact & portable for field use (car battery connector)
RS232 interface and MINIWIN software (for PC)

Options/Accessories
Printer, PC and MINIWIN recommended
Technical Data
Recommended Temperature Range
MINIFLASH FLPL -25 to 100°C (-10 to 210°F)
MINIFLASH FLP 0 to 200°C (32 to 390°F)
MINIFLASH FLPH 10 to 400°C (50 to 750°F)
Power requirements:
100/110/230 V AC 50/60 Hz, 150 W
Field application:
12 V/8A DC (vehicle battery)
W x H x D:
196 x 315 x 175 mm (7.7″ x 12.4″ x 6.9″)
Principle
An aluminum cup (1) with a capacity of 7 ml and containing 2 mL of sample is resting in the sample cup holder. For the test, the sample cup is lifted to the temperature controlled oven (2), forming the test-chamber with a metal to metal seal. A thermocouple (3) is immersed into the sample to measure the temperature. The temperature of the oven is controlled by Peltier elements (4) and an air cooled heat sink (5). The vapor is ignited by a high voltage arc (6) inside the test-chamber. At the flash point, the pressure inside the sealed measuring chamber is increased significantly, which is detected by a built-in pressure transducer (7). A rotating magnet and a small magnet (8) inside the the sample cup provide stirring.
Wide Range of Applications
The flashpoint is determined over a wide temperature range, simulating all standard closed cup methods as well as GO/NOGO tests. Over the last years, the outstanding performance of MINIFLASH has proven effective for
transport regulations/classifications, product specifications
and
used oil analysis
(programmable fuel dilution curve to prevent costly engine troubles) in laboratories all over the world.
Flash Point of FAME (Biodiesel) and ASTM method D6751-03
Blending of Biodiesel (B100) with Diesel Fuels has become increasingly important in order to reduce the amount of carbon dioxide emission in the atmosphere. In the chemical reaction process to produce biodiesel, a short chain alcohol is used to dissolve the catalyst and to assist in the conversion of oil or fat into a fatty acid methyl ester (biodiesel). The excess alcohol is afterwards removed and measuring the flash point of each phase, with the MINIFLASH fully automatic flash point tester, provides a fast indication of the presence of any remaining flammable alcohol.
Petrochemistry
Flash point testing of Residuals, Sludge, Bitumen, Tar, Asphalt… Fast screening of Jet Fuel, Diesel Fuel to check for eventual presence of low flash contaminants.
Advantage: high temperature range and very safe operating procedure
Pharmacy
Flash point testing of products containing solvents like ethanol, IPA, glycerol…
Advantage: small sample volume
Transport
Flash point testing of flammable goods to check for compliance with transport safety regulations.
Advantage: easy handling
Flavors and Fragrances
Flash point testing of aroma products containing alcohol based solvents.
Advantage: small sample volume reduces testing costs significantly in case of expensive base products
Paints and Varnishes
Flash point testing of solvent based paints, varnishes and enamels to determine the safest way of storage.
Advantage: small sample volume and easy to clean
Waste Disposal
Testing of industrial waste like solids (filter slurry…) and unknown mixtures of liquid hydrocarbons.
Advantage: small sample volume, fast thermoelectric cooling in case of samples having a flash point well below ambient temperature.
Fuel Protection for Ships, Railway and Heavy Duty Machinery (Mining, Construction), …
Fuel dilution in lube oils changes its viscosity and hence the lubricating properties of the oil, resulting in increased wear of mechanical parts due to higher friction which can eventually lead to serious damage and engine drop-out. Fuel dilution decreases the flash point.
---
Neuigkeiten und Termine
Lesen Sie hier alle Neuigkeiten rund um unsere Innovationen, Leistungen und Services. Weitere Neuigkeiten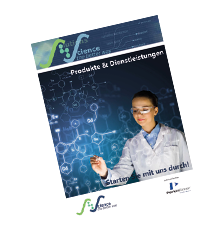 Hier können Sie unsere Broschüre als PDF downloaden, um einen Überblick über unser Service und unsere Angebote zu bekommen.